Looking for a piano mover in  Ontario?
When it comes to piano movers, Braymore is an anomaly in the moving industry.
Braymore's motto is "Moving at a higher Standard!" and it is exactly that.
Braymore Piano Movers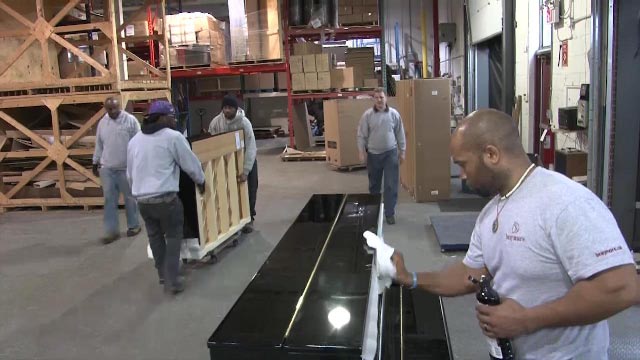 320 Norfinch Dr.
Toronto, Ontario
M3N 1Y4
416-749-2100
info@braymore.ca
Leader in it's field
Braymore is the largest piano mover in Canada which also includes services like piano storage, crating for domestic /international shipping and piano disposal.  Braymore does work for all the major piano distributors in Canada and is familiar with all the common brands in Canada such as Heintzman, Kawai, Pearl River, Samick, Yamaha, Young Chang and many more.  It is the only piano mover in Canada that has its own in house crane and hoisting service.
If you are looking for a piano mover in Ontario, you must check out Braymore's website and see what they can do for you.  They have the best equipped fleet for moving pianos in Ontario and the expertise to use it.  Their reputation in Ontario has become known as the movers: mover.  Meaning if a mover does not know how to do it or a job is too difficult:  Movers end up referring Braymore to solve their problems because if it is possible they have the tools and know how to do it.
Quality Piano Mover
The interesting thing about Braymore piano movers is their reputation.  In an industry where movers are constantly getting compliants about damages, bad service, showing up to jobs drunk, high or just not showing up at all on moving day which is a huge deal.  Braymore seems to rise above the competition in all these areas.  They are neat, clean, professional, experienced and reliable and this is the common feedback when you talk to all the local piano stores, technicans and teachers.  Some would argue that there are other cheaper options out there which is true when you try and purchase any service.  But with something as valuable as your piano, why settle for second best and is it worth the risk?