When it comes to piano movers in British Columbia serving Vancouver, the Lower mainland, BC Interior and Vancouver Island: KM Keyboard Moving is the company that comes to mind.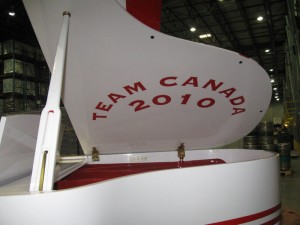 KM Keyboard Moving Ltd.
11655 94A Ave.
Delta, BC
V4C 3S4
KM Keyboard moving was the piano moving company selected to handle moving the Team Canada 2010 grand piano at the olympics.  They do everything piano moving, storage and crating related.  If you need a piano shipped to another part of the country they have the ability to pickup, crate the piano and ship to wherever you would like it to go.  They work with some of the other professional piano movers in other provinces to create a piano shipping network to major cities across the country.  KM Keyboard Moving does piano moving work for lots of the major piano stores in BC and well as private individuals like yourself moving from one home to another.  If you are looking for a professional piano mover, you must check them out.